Level 1 Kundalini Yoga Aquarian Teacher Training
September 30, 2022 @ 6:00 pm

-

July 3, 2023 @ 5:00 pm

$2,200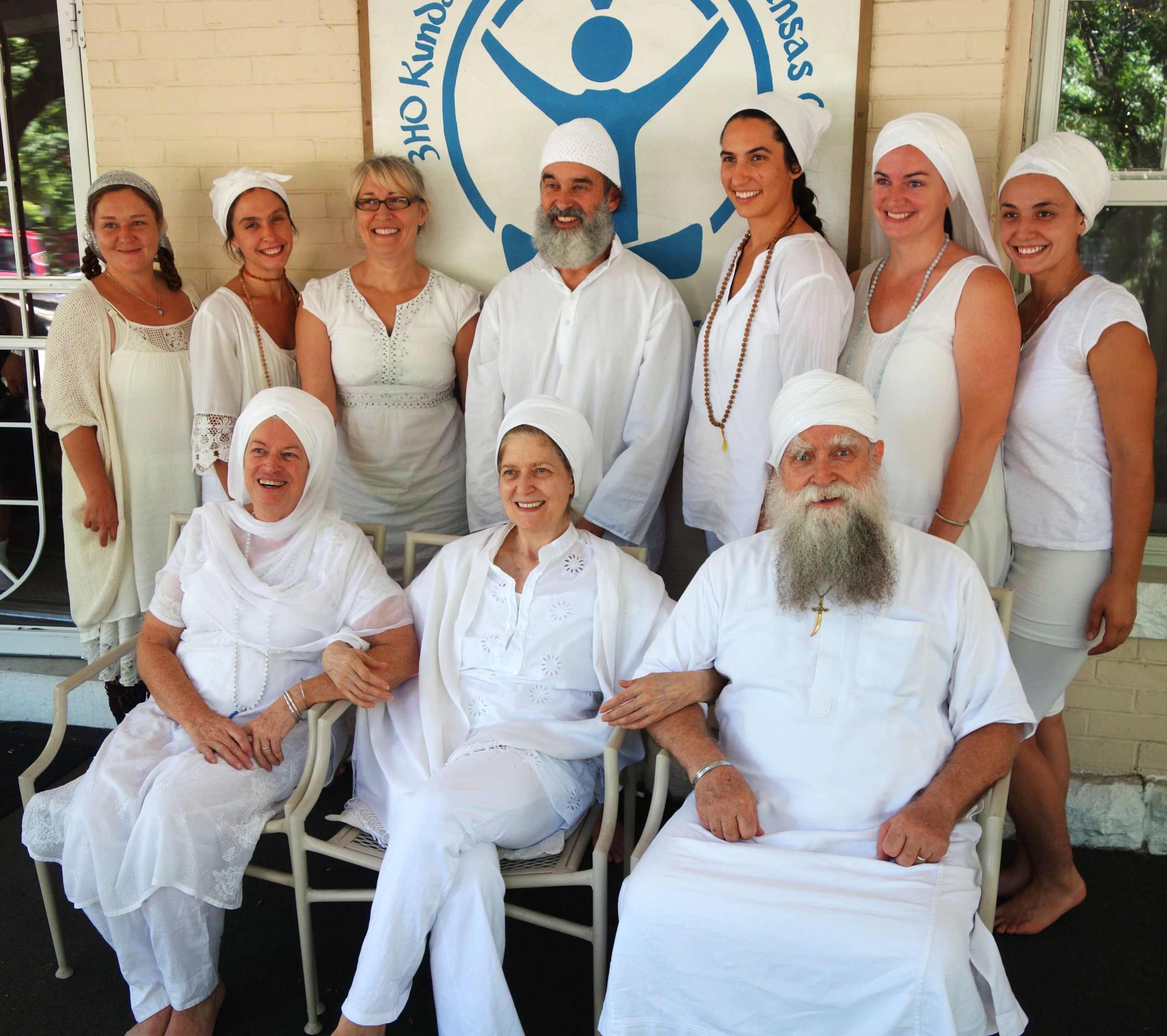 This is a 220 hour intensive training. 180 classroom hours include participation in thorough discussions and experiences of the Aquarian Age and awakening the consciousness, roots of Kundalini Yoga, asanas (postures), Kriyas, mind and meditation, pranayams (breath) chakras, naadis (energy channels), the Naad (sound and mantras) the 10 Yogic bodies and other related areas of study. Approximately 40 hours of  homework includes reading in preparation for classes and personal practice and journaling of kundalini yoga and meditation.  Previous experience in Kundalini Yoga and Meditation is not required. 
Trainees receive 3 training manuals – The Aquarian Teacher Level One textbook, The Aquarian Teacher Kundalini Yoga Manual, and The Master's Touch by Yogi Bhajan.  
Monthly sessions are scheduled at the KC Kundalini Yoga Center / Sat Tirath Ashram in Kansas City, Mo from September 30, 2022 through July 2, 2023. (Please note the change in begin date from September 2 to September 30).  The 11 monthly sessions are Friday evenings 6:00 – 9:00 pm, Saturdays 8:30 – 5:00 and Sundays 8:30 – 3:00.  Over-night accommodations are available for a limited number of trainees.
Trainees are required to take 20 Kundalini Yoga Classes from certified teachers (Make-up assignments are required for absences.), participate in 5 early morning sadhanas at the KC KY Center, complete a practicum with assessments by the trainers and fellow students, get a passing grade on the KRI written exam, and complete a journal of your 40 day personal practice. 
Lead Trainers – Karta Purkh Khalsa (BA, MEd) and Sat Inder Khalsa (BA, MSW) are co-directors of the 3HO Kundalini Yoga Center in KC and studied with Yogi Bhajan for a total of more than 80 years. (Yogi Bhajan brought the powerful technology of Kundalini Yoga and Meditation from India in 1969.)   Karta Purkh is an Adjunct Professor at UMKC, teaching Kundalini Yoga in the Phys Ed and Counseling departments.  Sat Inder has retired from her position as Regional Director of the Bureau of Special Health Care Needs, Missouri Department of Health and Senior Services.
"This is a natural unfolding of your own nature.  Kundalini Yoga is the supreme technology to awaken your awareness and take you into your original self." Yogi Bhajan