Ashram Retreats
Reconnect with the True You. Give yourself a break from your daily routine to rejuvenate through Kundalini Yoga. 

Our peaceful private sleeping room, yoga room and Peace Garden will provide a quiet space for you to relax and meditate. During your retreat, participate in any or all of the 10 Kundalini Yoga/Meditation Classes offered by IKYTA Certified Instructors throughout the week. Enjoy a bottomless pot of Yoga Tea, a caffeine-free spice tea that is known for its detoxifying and energizing effects. 

The suggested donation $25 per day or $150 per week includes regularly scheduled yoga classes at the center and yogi tea. 
Other special sessions, individualized to meet your needs and wishes, are available at an extra fee of $25 per hour. 

These Individual Sessions may include:
Yogic Assessment and Counseling
Yoga classes to address your particular concerns, such as stress management, glandular balancing, menopause, over-weight, immune system, cleansing, pregnancy, sleep disorders, and fatigue.
Healthy Yogic Vegetarian Diet
Vegetarian Cooking Class
​
(If you are under the regular care of a physician for a serious medical condition, prior approval is required for participation.)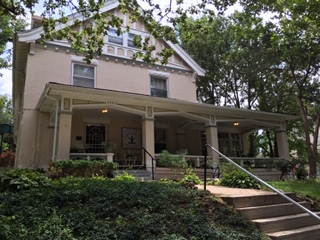 JOIN
Learn To Be Sustainably Happy!
Join the Happiness Program. Experience a calm mind, reduced anxiety increased energy levels and sustainable happiness everyday!