Ashram
Sat Tirath Ashram / KC Kundalini Yoga Center
Ashram Retreats
 Reconnect with the True You. Give yourself a break from your daily routine to rejuvenate through Kundalini Yoga, meditation, relaxation, singing bowls and gongs. 
Our peaceful private rooms, yoga rooms, waterfall  and Peace Garden will provide a quiet space for you to relax and meditate. During your retreat, participate in any or all of the Kundalini Yoga/ Meditation Classes offered by IKYTA Certified Instructors throughout the week. Enjoy a bottomless pot of Yoga Tea, a caffeine-free spice tea that is known for its detoxifying and energizing effects. 
The suggested donation is $30/ night/ person or $150 per week and includes regularly scheduled yoga classes at the center and yogi tea. 
The suggested donation  including Vedic Kicheree (mung beans and rice with veggies and spices) is $50/day, $80/weekend, or $300/person/week. 
Other special sessions, individualized to meet your needs and wishes, are available at an extra fee of $25 per hour. 
These Individual Sessions may include:
Yogic Assessment and Counseling
Yoga classes to address your particular concerns, such as stress management, glandular balancing, menopause, over-weight, immune system, cleansing, pregnancy, sleep disorders, and fatigue.
Healthy Yogic Vegetarian Diet
Vegetarian Cooking Class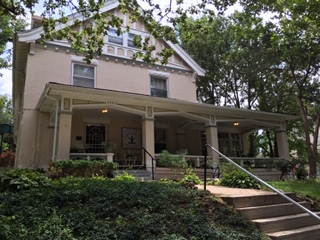 Our Leadership
Team
The teaching Team
Karta Purkh Singh and Sat Inder Kaur have studied and taught Kundalini Yoga and Meditation for more than 45 years. They have been conducting Levels 1 and 2 Kundalini Yoga Teachers Certification trainings since 2003 and enjoy sharing these teachings and mentoring students.
Other residents and students play a crucial role in making Sat Tirath Ashram a great place to study and be yourself.
JOIN
Learn To Be Sustainably Happy!
Join the Happiness Program. Experience a calm mind, reduced anxiety increased energy levels and sustainable happiness everyday!