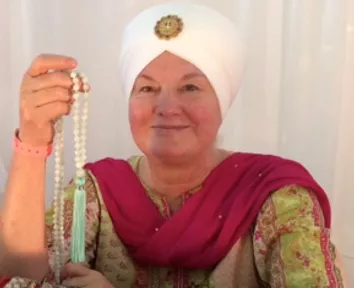 KC Kundalini Yoga Center
3535 Walnut St., Kansas City
Gem artist and 45-year Kundalini Yoga teacher, Kudrat Kaur, will teach a four-hour session bringing in the aspects of Mudra, Mantra and the amazing healing properties and uses of the meditation Mala. The theme this year is expansion.                        
She will bring a burst of energy and color through her beautiful hand-made collection of malas. The class will focus on raising and expanding yourself through meditation and vibration using the mala as a tool.
 The malas will be used in class (and be available for sale after class for those interested).